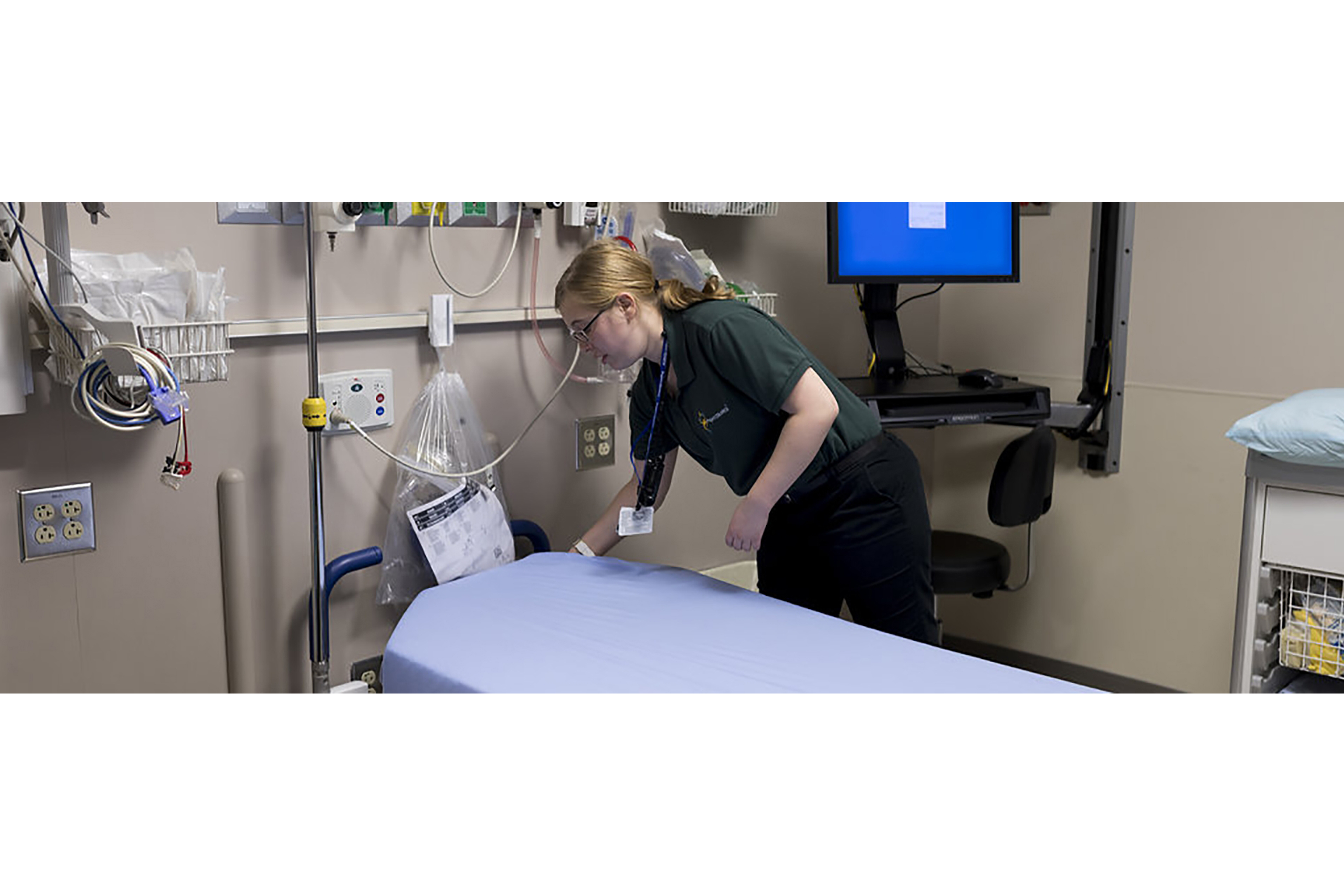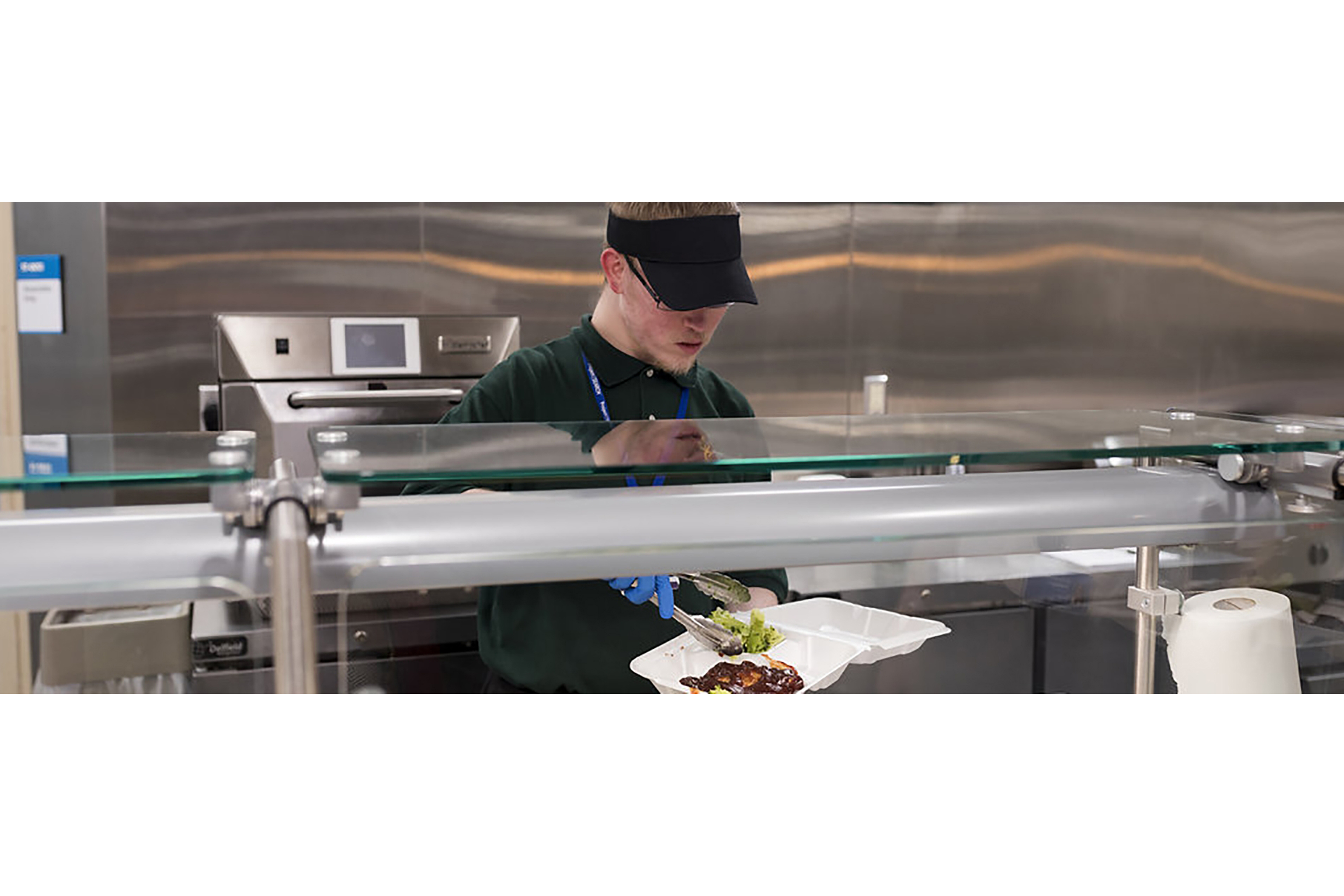 Project Search is total immersion in a large business for young adults with disabilities to gain actual work experiences in the community
About Project SEARCH
Project SEARCH is a one-year high school transition program which provides training and education leading to employment for individuals with disabilities. Each student applies and is accepted to the program through a selection committee process.
All students must be eligible for services with the Opportunities for Ohioans with Disabilities to participate.
The cornerstone of Project SEARCH is total immersion in a large business. Each day students report to the host business, learn employability skills in the classroom, and job skills while participating in three internship experiences during the year.
Students participate in progress meetings to define their career goal and plan necessary steps to achieve that goal.
Managers at the internship sites work with the Project SEARCH instructor and job coaches to support the students. Students get continual feedback from the internship manager, co-workers, and Project SEARCH staff.
Benefits to Host Business
Access to a new, diverse talent stream with skills that match labor needs.

Gain interns/employees with disabilities who serve as a role model for patients, families, and associates.

Access to a demographic of the economy with intense buying power: people with disabilities represent one of the fastest growing marketing segments in the US.

Increased regional and national recognition through marketing of this unique program.

Dramatic increase in performance and retention in some high-turnover, entry-level positions.
Employment
Project SEARCH serves people with disabilities through innovative workforce and career development. Through this process, we work with you, as the employer, to help you understand the best ways to use this underutilized personnel while helping you to meet your human resources needs.
This program is dedicated to workforce development that benefits the workplace, the individual and the community.
Your qualified employee will meet these eligibility requirements:
18-22 years old

In the last year of high school

Has met all academic requirements for graduation

Has appropriate social and communication skills

Can pass a drug screen and criminal background check
Partners
Grady Memorial Hospital Host business, provides a variety of internships to gain work experiences.
Delaware Area Career Center Provides instructor and recruits appropriate student interns.
Bureau of Vocational Rehabilitation Provides individualized employment counseling and future planning.
The Alpha Group Provides job coaching throughout program year and assistance with competitive employment placement in the community.
Delaware and Franklin County Board of Developmental Disabilities Provides long-term retention and follow-up assistance for eligible individuals in competitive employment.
For general information, contact:
For information about hiring a Project SEARCH student, contact: